5 reasons to start using the Divi WordPress theme
You've decided to start your self-hosted WordPress blog, but then what? Your next job is finding the right WordPress theme.
That's why in this article, I will tell you exactly why I chose for the Divi WordPress Theme from Elegant Themes.
Especially when you're not a professional web designer like me, it can become a real challenge to design the look and feel of your blog.
I know, I know, it will never be perfect. And that's totally ok. The beauty of doing everything yourself is that you can always easily tweak things here and there.
That's why in this article, I will share exactly why I fell in love with the Divi WordPress theme and why you will love it too
This post contains Affiliate links, which means if you decide to click on the link and purchases that product or service, I will receive a small commission. But I will never recommend any product or service that I don't know or love myself.
Do you really need to use a premium WordPress theme
Before we're going to discuss the Divi WordPress theme itself, I want you to understand what exactly the benefits are for using a premium WordPress theme. I understand that when starting your blog, money is limited. But still, if you want to stand out these days, having a customizable theme can help you really stand out.
Although there are some great free WordPress themes which you can find in the WordPress repository. Some of them come with premium upgrades because that's how the developers earn their money, they also come with their limitations.
These days, for example, it's incredibly important to have a mobile-friendly blog, since most people will visit your blog on their mobile device. And Google will no longer take you seriously unless you have a website that is viewable on a desktop as well as on mobile.
Over the past few years, I've tried quite a few WordPress themes for different blogs I was planning to start. Yes, there were blogs before this but those are no longer active. And what I can say about it is that there's no perfect theme for just about everybody.
Every WordPress theme has it's pros and cons and it's your job to figure out what you're feeling comfortable with.
In case you didn't notice yet, I'm using the Divi WordPress theme and I love it. And although I'm not a professional designer, I do know that there are quite a few professional web designers that work with the Divi WordPress theme and that's because of its flexibility.
But whether you're going to use the Divi WordPress theme or any other theme for that matter, they all come with a learning curve. And where most blogs looked kind of the same up until a few years ago, nowadays you can customize just about every small area of your site.
From the place of your logo, the content in your footer area to the way comments are displayed. And a few years ago, most blogs were just quite the same in their setup. a sidebar on the right, a logo on top and the pages content in the middle.
So whatever premium WordPress theme you're going for, it's important to think about the bigger picture here and put some effort into learning about the theme itself, since most themes come with some sort of documentation.
Why the Divi WordPress theme would be perfect for you
The reason I wanted to use the Divi WordPress theme so bad, is because it will allow me to basically create any kind of website that I would want.
Besides this, You are allowed to install it on any website you would like to create. There are web designers out there, who solely work with Divi and install the Divi WordPress theme on every client site.
So if you're planning on starting a web design business, this theme will allow you to design all of your client's websites by paying a yearly fee of just $89 or you could purchase it for $249 one time and get lifetime access.
Here are a few other reasons why I would highly recommend you to use this great theme.
The Divi WordPress theme comes with a big community:
One of the most important elements of a WordPress theme is feedback or troubleshooting, right?
What if I would tell you that there is such a big supportive community out there that can help you to fix basically any issue, you might come across?
It's no secret that I'm a big fan of Facebook groups, and because there are tons of bloggers and website owners out there who use the Divi WordPress theme, I can reassure you that there are great Facebook groups specifically for the Divi community.
One of the best Facebook groups is Divi Theme users and Elegant Marketplace
You can join this group and whenever you're having an issue with the theme or changing some settings, you can simply post it there and there's always someone willing to help.
Besides the Facebook group, Elegant themes itself has a big area on their website, where they will teach you everything you need to know to design the best blog possible.
You can go to their blog and simply type in something in the search bar and there are tons of topics that will help you out.
Once you've purchased the theme and are logged into your account, there is a documentation section with lots of step by step video tutorials to help you get started.
You will buy the Divi WordPress theme once and have unlimited use.
When I was using the Avada theme before, my biggest issue with it was that I could only install and activate it for 1 site.
As you know, I'm planning on building another blog, which will be a Thailand travel blog for my wife and me. And if I would want to use the Avada theme or most other WordPress themes out there, I would have to purchase a license again for blog number 2.
That is what I personally think, is a big plus about Divi. I bought an Elegant Themes membership once for a yearly subscription and I can install the Divi WordPress theme on every website I will build from now on.
And trust me, you don't to leave it because of the price. Most premium WordPress themes will cost you between $50 and $100 a year.
So the Elegant Themes membership will be worth your dollars.
Beside the Divi WordPress theme, you will have access to all of their plugins.
Although Divi is not the only theme from Elegant Themes, it is their flagship product.
But there are 2 plugins I would highly recommend you to use when it comes to Social Sharing and building up your Email list.
Bloom: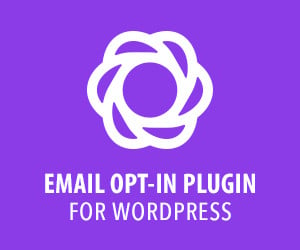 Bloom is a plugin which allows you to create different kinds of optin forms. Once you start building your email list, it's important to have a form on your site, where people can fill in their email address.
And with Bloom, you can create those forms in just a few minutes. I have the plugin installed on my blog itself and looks very good. Although I created some forms within Convertkit itself, for now, I will be playing around with Bloom soon.
In case you would like to create pop-ups on your site, Bloom will also allow you to do so.
Monarch Social Sharing:
One of the other plugins that come with an Elegant Themes membership, is Monarch. This plugin allows you to create Social media buttons and place them throughout your site.
So this goes for sharing buttons as well as Social Follow Buttons.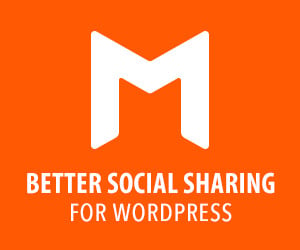 Since I'm using the Social Warfare plugin myself, I will be using that and leave Monarch for what it is. But in case you're not using a plugin for social sharing yet, And you do decide to use the Divi WordPress theme, you might as well use the Monarch plugin.
The Divi Builder plugin:
In case you're not going to use the Divi theme itself because you already use another theme, you will still have the opportunity to use the Divi Builder plugin.
The Divi Builder works the same as the theme itself, so you can still create pages and even posts by simply dragging and dropping the right elements and basically create the same effect.
Create page and blog posts templates with the Divi WordPress theme
One of the most valuable things of Divi is that you can simply drag and drop elements wherever you want them to appear.
What if I would tell you that you will never have to face that scary blank page anymore? Whenever I'm going to write a new blog post, I find it difficult to start writing from scratch. Can you relate?
So what I've done is create 1 blog post and add all of the elements in it where I want them to be and save that as a template.
Now whenever I'll be starting a new post, I can simply load in that template with every section in the right place and fill in the text and images.
Look at my blog posts. You will notice that they all look the same when it comes to layout. It starts with the blog post title, then a small introduction paragraph. Followed by a larger Pinterest optimized image and then continues with the content itself.
I created all of that simply by setting up a blog post template and saved it into the Divi library.
If you want, I can create a video tutorial about that, so just let me know.
The Divi WordPress theme comes with tons of built-in features:
As I've mentioned before, Divi is a great theme for basically build any website of your choice.
You can simply drag elements in places you want, although some elements you will use more than others.
Great elements are for example the text element, video element, testimonials, where you can simply add the text and a picture of the reviewer and it will be shown to your readers.
It also has a code element, where you can simply place in some specific code from a 3rd party website and it will show up on your site.
Divi comes with about 30 different elements and the above are just some of them. But also things like a countdown timer, contact forms and lots more.
Introducing the Visual front-end builder:
One of the biggest features of the Divi WordPress theme is the visual builder, which is a drag and drop feature on the front-end of your website.
This is a new feature from the Divi theme since version 3.0 came out, which made a lot of people very excited.
Where with most themes you will work on the Back-end of your site to build your pages and posts, the visual front-end builder will allow you create your website from the front-end of your site. So this will be where your visitors will look at your site.
You can add an element and right away see how it will look on the viewer's side. You can also quickly switch between desktop and mobile view. So you can add something to your site and switch to mobile view and see how it looks on mobile.
And this is a feature where Divi really stands out from the rest!
The only downside of this feature is that it doesn't always work perfectly in your browser, but that's why Elegant Themes is always creating new updates and features to perfect the theme.
In the video below you can see exactly how it will look, so make sure to check that out.
So what do you think of the Divi WordPress theme so far?
What exactly are you looking for in a WordPress theme?  And what theme are you currently using?
Let's continue this conversation and let me know in the comments below.
And if you're still in the market for a WordPress Theme, make sure to click the button below and purchase Divi today.